We always use weekly pamphlets, monthly catalogs or quarterly magazines to introduce our businesses and products. But have you ever thought to monetize your digital publications? Now free AnyFlip allows you to make money with your digital publications in multiple ways.  So with this amazing free flipbook software, you can not only brand your business in your digital publications, but also make them profitable directly or indirectly.
How can AnyFlip work?
It allows you to convert your static PDFs, images or MS documents into realistic flipping digital publications which can be read on multiple devices including PC, Mac, iPad, iPhone, iPad Mini, Android phones and Android tablets.
How to Use AnyFlip to Make Money with Your Digital Publications?
Here I would like to share 3 tips to monetize your digital publications with this amazing digital publishing platform:
Tip 1: Introduce Your Brand in Your Digital Publications
As we all know, branding effect can bring great profits to our business and attract more new customers to our business. So why not expose your brand in your digital publications? AnyFlip makes it simple for you to show your brand in nearly every part of your digital contents. For example,
Customize your own branding domain of your digital publications;
Set a band-related reading interface of your digital publications;
Make your brand logo as the book loading logo, bookcase loge, toolbar logo and the more;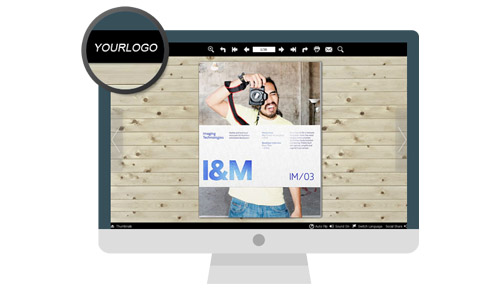 Tip 2: Increase Digital Publications' Conversion Rate with Google Analytics
Creating rich media digital contents in your digital publications will engage your readers to some extent. But in order to better know your target audiences, you can make full use of the Google Analytics integration feature of this software. When you copy your Google Analytics ID and paste in the Google Analytics setting column, you can analyze your digital publications actions such as the number of pageviews, the duration time, times to click on the links, bounce rate and the more.  The in-time analytical data will do a favor for you to draw up your latest marketing strategies and increase your digital publications' conversion rate.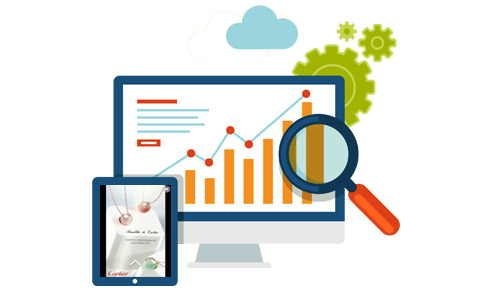 Tip 3: Drive More Traffics to Your Online Website
Besides creating a SEO-friendly website for your business, you are able to drive more traffic to your own website with your flipping digital publications as well in. For example:
Share your digital publications via email, QR code or social media (Facebook, twitter, Google+, LinkedIn, etc).
Embed your digital publications on your own website. There are 4 ways to embed your digital publications including IFrame Embed, Lightbox Embed, Button Embed and Text Link.
Add external link in your digital publications to connect your website.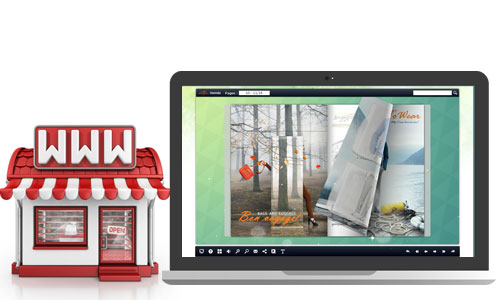 In Conclusion
With this amazing flipbook software AnyFlip, you can maximize the economic effect of your digital publications. On the one hand, it ensures more potential readers or buyers with its rich media digital contents. On the other hand, you are able to measure, share and embed your flipping digital publications, which helps you to increase your digital publications' conversion rate and drive more traffics to your online website.