With the improvement of people's living standard, more and more people regard tourism as one of their most important lifestyles. As travel agents, have you ever thought how your tourists obtain related travel information? Well, 90 out of 100 respondents say they prefer to read travel digital materials available on the internet on their mobile devices. So if you want to attract more tourists for your travel business, it is very necessary for you to make attractive tourism reading materials, share them online and make them readable on the internet.
To be honest, Mobissue, a free PDF to HTML5 flipbook converter, can help you to present your digital tourism materials in an engaging HTML5 flipbook, which can be shared around the globe via internet and read on different mobile devices responsively.  You can take advantage this tool to create your own attractive travel HTML5 flipbook to engage your readers and thus boost your business sales.
Video Tutorial: See how to create, enrich and publish your HTML5 flipbook with Mobissue:
PDF/Image to HTML5 Flipbook Conversion
You can import your PDF/image tourism materials into this software and convert them into animated HTML5 flipbook with page-flipping or sliding effect. Besides that, it also allows you to customize your own digital HTML5 flipbook from its pre-designed templates (fashion, food, technology, holiday, etc) as well. You are not required to know any programming knowledge to handle this software and create your own unique and amazing HTML5 flipbook.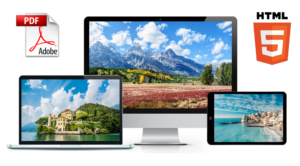 Record Audios to Introduce Tourism Journey
It is tedious to introduce the tourism journey with silent reading materials. In mobissue, you are not only allowed to add local sounds to describe your tourism materials, but also make it possible to record your own sound and directly insert it in your travel HTML5 flipbook. Isn't it very convenient for us to create a vivid tourism flipbook? Your readers will greatly enjoy your efforts in creating such a wonderful flipbook.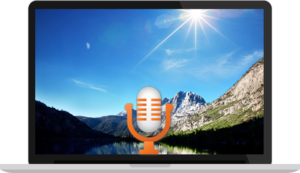 Make Your HTML5 Travel Flipbook Shareable
Mobissue allows you to publish your HTML5 flipbook both offline and online according to your different marketing purposes. When you publish it to Mobissue cloud, you can not only share it via social media (Facebook, twitter, LinkedIn, Google+, etc), but also directly share it via email and QR code. You are able to read your HTML5 travel flipbook on your mobile devices by scanning your flipbook's QR code or opening your flipbook's link.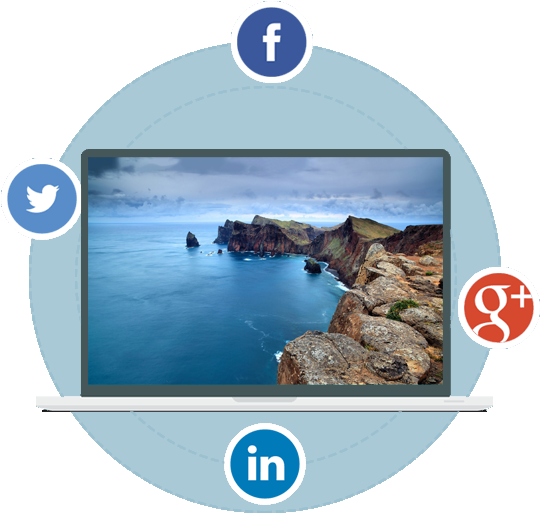 Embed HTML5 Travel Flipbook into Your Blog/Website
Another way to boost your travel business sales is to embed your HTML5 travel flipbook into your business blog or your own official website. What you need to do is to copy your flipbook's embedded code and then paste it in your website or blog. It can not only increase your flipbook's conversion rate but also drive your website or blog traffic as well.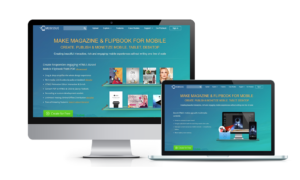 In a word, with Mobissue, you can introduce your travel journey with images and sounds vividly in your HTML5 flipbook, which can be shared and read on multiple devices (PC, iPad, iPhone, Android phone and tablet). It deserves your try for the sake of your business sales.