Do you continue to present your digital presentations slide by slide? We have to admit that it is really hard for us to wow our audiences with our static and tedious presentations. To be honest, now Focusky provides a new option for you to amaze your audiences with your stylish presentations. With the help of this excellent HTML5 presentation maker, you can not only present your HTML5 presentations with great zooming, panning and rotating effects, but also share your online presentations worldwide in a breeze.
Create Stylish Presentations with Awesome Transition Effects
Focusky makes it easy for you to create your own stylish presentations with amazing transition effect including zooming, panning and rotating effects in a matter of minutes. You can able to add different frames (rectangle frame, circle frame, bracket frame and invisible frame) in its unlimited canvas and edit all your digital presentation contents inside the frame.
Engaging 3D Animation Backgrounds
There are 10+ built-in 3D backgrounds for you to apply in your digital presentation, which will bring a 3D visual shock to audiences. Just zoom in or zoom out your canvas and place the frames in different angles, then your digital presentation can be presented with a great 3D transition effect.
Logical Path of Discovery
You don't need to design your paths from scratch if you are short of time. You can choose one of the online templates to modify your digital presentations. Of course, when you start your own presentations from a blank whiteboard, there are still some built-in frame layouts for you to choose and apply in your digital presentations as well.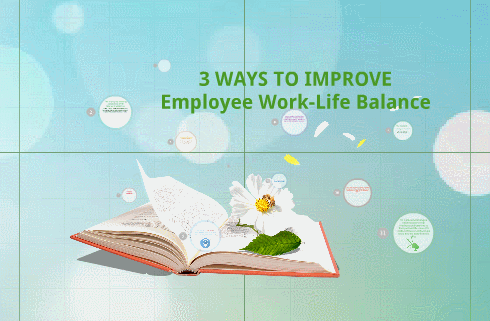 Make Awesome Presentations with Texts and Images
Texts and images are two indispensable parts for you to make your own engaging presentations. However, it doesn't mean when you make your presentations filled with texts and images, your presentations can achieve great success. So it is very important for you to design your digital presentations' layout. When you design your presentations with Focsuky, you are able to delight your audiences with its WordArt and texture text effects, thousands of vectors images, animated image slideshow and the more
When you import your local images, you can directly edit them in this HTML5 presentation maker.  Cutting, resizing or rotating your local images is just at your fingertips. In addition, you can add different effects to your local images as well such as blur, gray, inverse, denoise, pathchwork, oil paint, pixel, sketch and the more. You don't need to rely on third-party software to edit your local image.
You are able to present your images in a slideshow format. What's more, when you choose different slideshow types (scrolling, fade, turn, album, shift, zoom, 3D Flow), your images can be presented in different ways. In the meanwhile, you are able to provide a more beautiful visual experience for your readers when you customizing the image slideshow's border size/color, playing mode, picture duration and the more.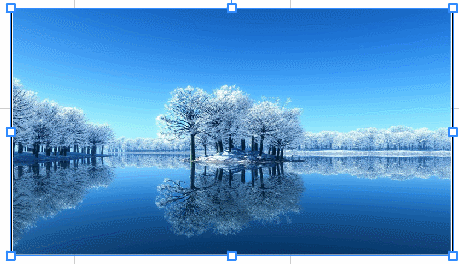 To sum up, after creating your digital presentations with wonderful zooming, panning and rotating effects, it also supports you to publish them in 9 different formats including Publish to Cloud, EXE, Video, Flash Web Page, HTML5 Web Page, MAC OSX Application, ZIP, Mobile Type and PDF. So why not try to publish your 3D presentation online or offline right now in focusky.com right now?